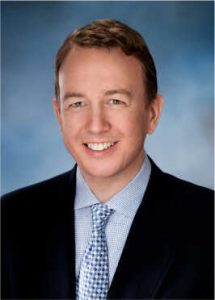 Originally from Oswego, New York, Dr. Kritzman graduated from Nazareth College here in Rochester with a degree in biology and later from the University at Buffalo School of Dental Medicine. Following dental school, he completed a general practice residency at St. Joseph's Hospital Health Center in Syracuse. In addition, Dr. Kritzman has extensive research experience at both the Eastman Institute for Oral Health and the Dana-Farber Cancer Institute in Boston. Dr. Kritzman is a Board Certified dentist and is a member of the American Dental Association®, the New York State Dental Society and the Seventh District Dental Society.
In his spare time, Dr. Kritzman enjoys lacrosse, skiing, live music and cooking.
Dr. Kritzman is fortunate to work with a dental team that is friendly, knowledgeable and accommodating to patients, one that shares the common value of patient-centered care and is dedicated to lifelong learning through continuing education.